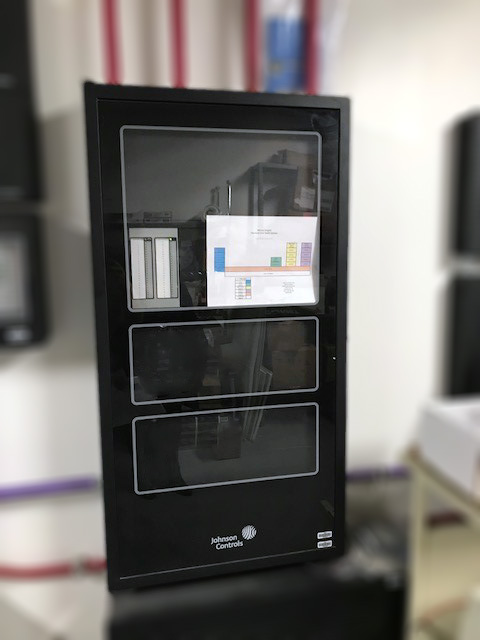 Notifier Fire Alarm Devices Compatible with Johnson Controls....Migrate Today!
Johnson Controls Fire Alarm Systems can now be migrated over to a Notifier System by Honeywell
Notifier Fire Alarm devices are now UL listed compatible with Johnson Controls!
Notifier by Honeywell has announced the easy and cost-effective migration of Johnson Controls Fire Panels to Notifier. The system designers at Paladin have helped customers migrate their systems over to a Notifier System through our seamless process.
Paladin makes converting your system to a Notifier Fire Alarm System as easy as 1-2-3. Paladin's team can help you easily migrate your Johnson Controls System to a Notifier System. Our expertise with Fire Alarm Systems, code requirements, and professional installation, makes your conversion to a Notifier Fire Alarm System easy and cost effective.
Converting your existing Johnson Controls System to Notifier makes it easier to service. Paladin's Team is reliable, and quick to respond.
Our experienced team is ready to help you. Businesses and organizations across Ohio have trusted Paladin for their Life Safety solutions for 30 years. Isn't it time you called Paladin?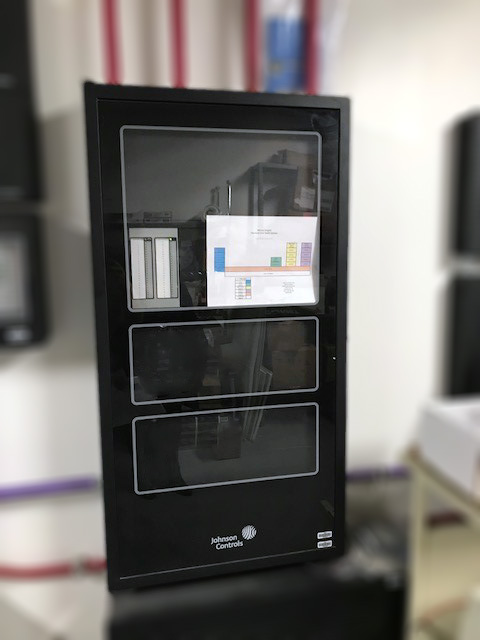 3 Easy Steps for the Migration Process
A site visit walk through is performed to determine what parts of the existing system need to be replaced. Our experts walk the complete site and utilize a compatibility document to identify compatible addressable devices and accessories.

The compatibility chart is updated and completed during the walk through.

All information is then reviewed by our system engineers and a conversion design is completed specifically for your system.

A custom quotation is developed based on this information that includes all facets of the migration including new parts, re-labeling, installation and testing.

Customer receives comprehensive quotation and issues a purchase order.

Once we receive your purchase order, our Project Team will arrange the installation schedule with you and our experienced technicians will begin the migration process.
Frequently Asked Questions
Question - How is this cost effective?
- Many common parts do not require a replacement. Examples include: loop cards, network cards, annunciators, amplifiers, back boxes, chassis, and dress plates.

Question - What about System Programming?
- Original programming for CPU's remains intact.

Question - What generally needs to be replaced?
- Most common components that need to be replaced with the conversion are CPU's, DVC's, NCA (network control annunciators), cabinet doors, gateways, and workstations.