BDA Systems
Is your facility prepared for emergency situations?
During an emergency, reliable radio signal coverage is absolutely critical to every first responder!
In many buildings, radio signals are adversely affected due to factors such as low-e glass, concrete, metal, RF interference, and below ground structures. Any of these can cause poor in-building radio signal coverage and/or dead spots.


If emergency first responders lose communications, the result can be deadly. Firefighters, EMS, law enforcement officers, and other first responders all rely on two-way radios for communication in everyday operations.

The International Fire Code (IFC) and the NFPA both require an "approved level of radio coverage."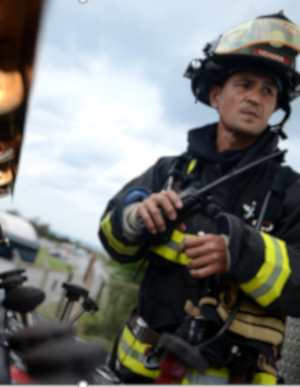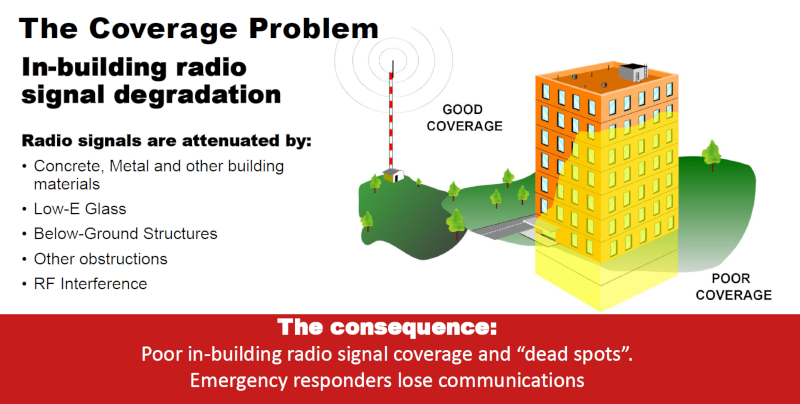 Does your building have Dead Spots? Is your facility in compliance with local jurisdiction regulations?


The Solution: Enhance your in-building radio frequency signal coverage with a Bi-Directional Signal Booster & Distributed Antenna System (BDA).
Notifier Signal Boosters and BDA Systems designed and professionally installed by Paladin provide a complete integrated solution to clients of all sizes.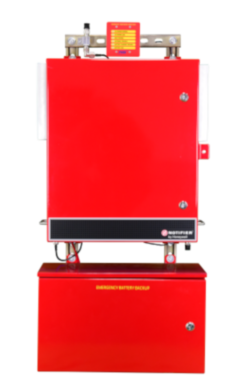 NOTIFIER Addressable Class B Bi-Directional Amplifiers (BDA) are high gain, high power band-selective signal boosters/bi-directional amplifiers that can integrate directly to a NOTIFIER fire alarm control panel with a built-in NOTIFIER addressable monitor module. Designed and customized to meet all public safety frequency band ranges, it is intended to provide reliable two-way radio and FirstNet™ signal coverage inside buildings, tunnels and other structures. The band selective design delivers a reliable performance in even the most challenging RF environments.
Features & Benefits:
Single portfolio to meet any application across US supporting all public safety frequency bands

UL2524 1st Edition for In-building 2-Way Emergency Radio Communication Enhancement Systems listing

NFPA 72 2010 Edition, NFPA 1221 2016 Edition and IFC 2018 compliant

Built-In NOTIFIER Addressable Monitor Module

Various models available for UHF, VHF,700MHz FirstNet™, 800 MHz and multi-band

Integrated dual power supply and battery charger with intelligent battery monitoring

NEMA 4 Type Approved Equipment Enclosure

NEMA 3R Type Approved Battery Enclosure

Supports higher system gain for efficient link budgeting