LTE Cellular / IP Communicator
Lower Your Monthly Operating Costs!
Save Thousands Per Year While Improving Life Safety!
Traditional Analog Phone (POTS) Lines are going away!
Make the Change to a LTE Cellular/IP Communicator!
Paladin can help reduce your monthly operating costs with the installation of a new LTE Cellular/IP Communicator to your new or existing Fire Alarm or Security System. The professionals at Paladin can install this new technology that will save you thousands per year, by eliminating the two basic phone lines to your Fire Alarm or Security panel.
On average, monthly expenses of two dedicated phone lines is $170 per month. Switching to a LTE Cellular/IP Communicator provides annual total savings of over $2,000 direct to your bottom line per year!
Key Benefits:
Improved safety for your facility with connection supervision every 6 minutes to 10 seconds with IP and LTE technology. Compare that to once every 24 hours with standard phone lines.

Dual path IP & LTE Cellular. No phone lines required!

Current TCP/IP and Cellular networks are mature, robust, and reliable.

Internet at location is shared. No need to pay for an extra line.

Cost of ownership / payback is achieved within months.

Only one IP connection line is required.

Backed by Verizon Wireless's Power Cellular Network.

Available in Sole Path and Dual Path Communications.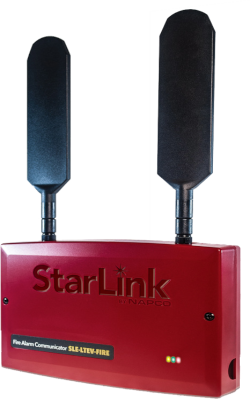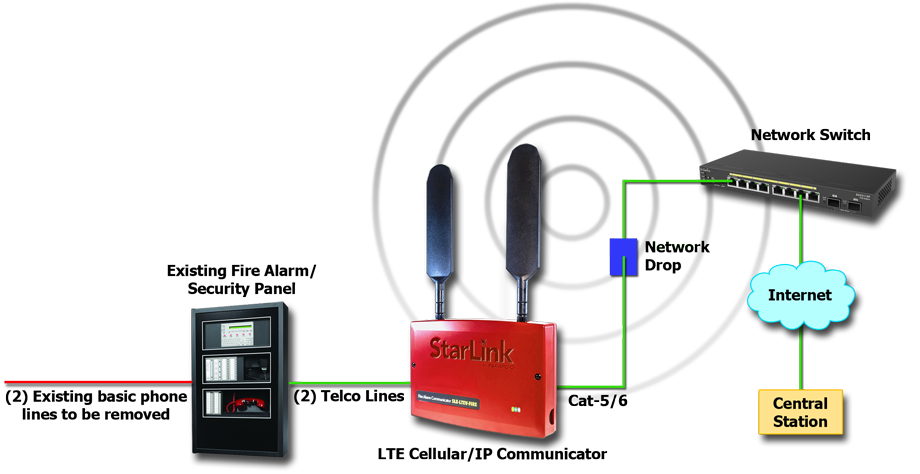 Why rely on old costly systems when you can upgrade to new state-of-the-art technology and SAVE THOUSANDS in the process?

* Please note: LTE Cellular/IP Communicator must be approved by your local AHJ (Authority Having Jurisdiction). Paladin will coordinate this for you.
* LTE Cellular/IP Communicator and installation based on current Fire Alarm system being monitored by Paladin. Network internet connectivity is required.
* Ohio Sales Tax is not included and will be added if applicable.