CCTV
Paladin has been deploying Video Surveillance since their inception in 1990. The industry and technology has improved immensely over the years, and so has Paladin. With Paladins foresight, improving Video Surveillance Systems and the digital advancements in IP Networking, we have created best in class solutions for all our client needs.  
Digital Video Surveillance enables end-users to monitor, live or recorded, closed capture video streams securely anywhere in the world. This is accomplished by deploying IP cameras throughout a physical area to be visually monitored and integrated into an IP Network. The encrypted video streams are managed through a Video Management System, which includes software and server recording hardware. Together these systems are extremely scalable to fit today's needs and any future expansions that may be necessary.
When deploying IP cameras in any physical locations, many considerations must be thought through with the wide-array of camera manufactures and various integrated technologies embedded. Paladin's design application specialist will choose the correct camera and analytic technology for your application. Additionally, Paladin will conduct an in-depth site survey to suggest the level of video management system that best fits your company's needs. 
Most Video Management Systems can integrate with your new or existing security systems that may already be deployed. Alarm points from various systems can trigger actions within your system to send live video streams to predetermined workstations, or send video clip recordings to specific email addresses. The level of integration is not only a powerful tool to streamline your business workflow, but allow more time to investigate current threats. All integration packages can be discussed with our Expert Sales Team during our next site visit.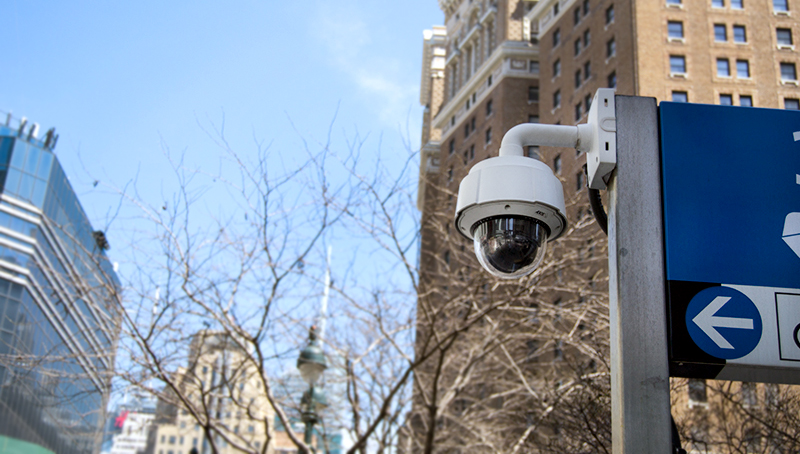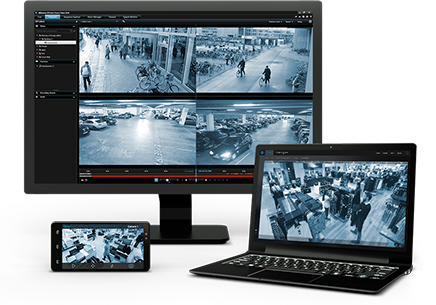 IP Cameras
Axis P3717-PLE - 360 Degree IP Camera
Features:
8 MP, 360° multisensor camera with one IP address

Flexible positioning of four varifocal camera heads

1080p videos at 12.5/15 fps; 720p videos at 25/30 fps; quad view

Axis' Zipstream technology

Power over Ethernet

Outdoor-ready
Axis P3807-PVE - 180 Degree IP Camera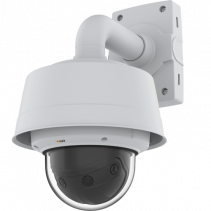 Features:
Seamlessly stitched images

180° horizontal and 90° vertical coverage

8 MP resolution at full frame rate

Axis Lightfinder and Forensic WDR

Axis Zipstream for reduced bandwidth and storage needs

Pictured with Wall Mount (Sold Separately)
Axis Q60 Series - PTZ IP Camera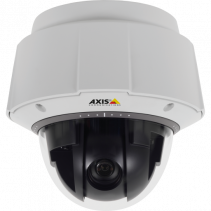 Features:
Outstanding video quality in resolutions up to HDTV 1080p

Precision, high-speed pan/tilt and powerful zoom

Day and night functionality

Outdoor-ready models with Arctic Temperature Control

Models with active cooling operating up to 75°C (165°F)

Enhanced intelligent video application

Models with Axis' Zipstream technology and Lightfinder
Axis Companion IP Camera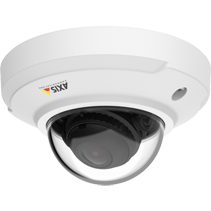 Features:
1080p video quality and 2.1 MP resolution

WDR to handle scenes with complex light conditions

PoE for network connectivity and electrical power

Supports microSD card and AXIS Zipstream technology
Axis P3225-LVE IP Camera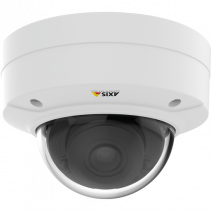 Features:
HDTV 1080p video quality

Outdoor-ready and IK10-rated

Remote zoom and focus

WDR – Forensic Capture

OptimizedIR illumination

Axis' Zipstream technology
Axis P3227-LVE IP Camera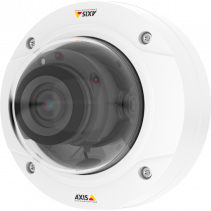 Features:
5MP Resolution Fixed Dome


Outdoor-ready and IK10-rated

Remote zoom and focus

WDR – Forensic Capture

OptimizedIR illumination

Axis' Zipstream technology
Panasonic WV-S8530N IP Camera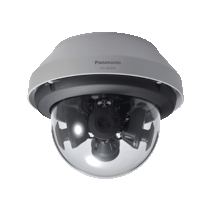 Features:
4 x Full HD (8MP) 360 Degree Multi Sensor

Extreme H.265 Compression with Smart Coding & iA

Color night vision

IP66, IK10 Rated

ClearSight Coating

Great for Public Safety and Transportation Applications

Panasonic WV-S2531-LN IP Camera
Features:
Full HD (1,920 x 1,080) Fixed Dome


Extreme Super Dynamic technologies - 144 dB WDR

Intelligent Auto (iA)


High sensitivity with Day/Night (ICR*) function : 0.012 lx (Color), 0.006 lx (B/W) at F1.6

H.265 compression and Smart coding technology

Intelligent Face Compression

Analog Cameras
Clinton CE-IDX2HD Analog Camera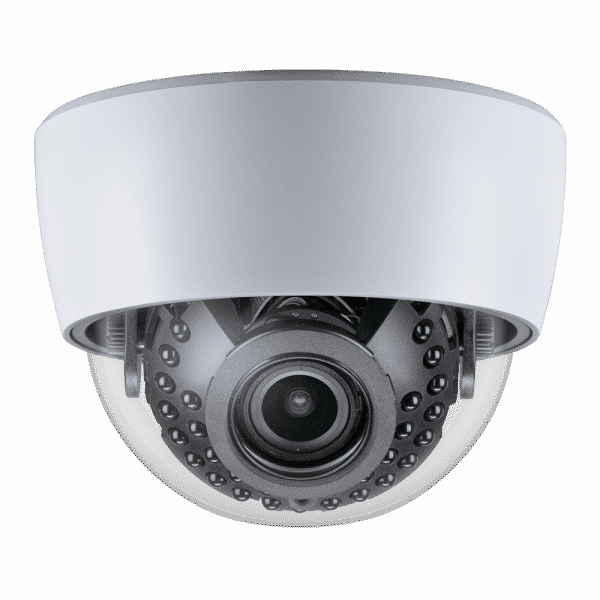 Features:
1/2.8" SONY Starvis 2.13 Megapixel CMOS Sensor

Full HD 1080p Resolution

HD Over Coax Cable (HD-SDI, EX-SDI)

2.8~12mm (ƒ1.4) Motorized True D/N Autofocus Lens

29 IR LEDs

Dual Video Output: EX-SDI 2.0 / HD-SDI & Analog outputs

EXHD 2.0 DSP (Digital Signal Processor)

OSD Menu Control via Built-in Joystick or CE-REMOTE

DOL-WDR @ 30fps w/ Simultaneous Analog Output

3-Axis Adjustment

DC12V / AC24V

Available in black or white
Clinton CE-VX2HDL Analog Camera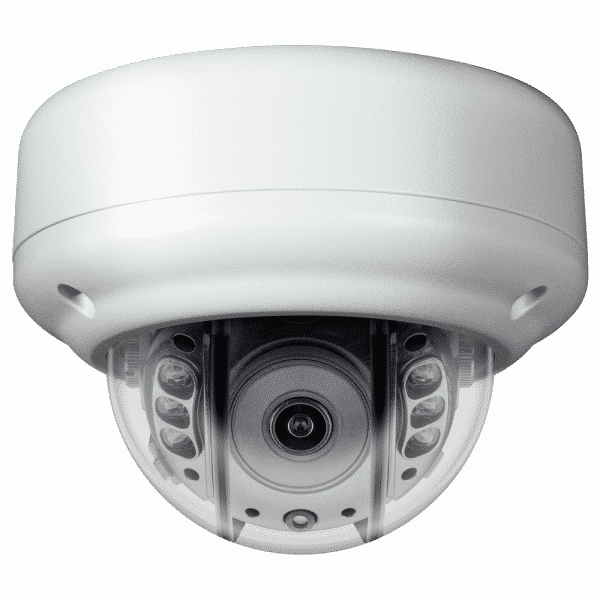 Features:
1/2.8" SONY Starvis 2.13 Megapixel CMOS Sensor

Full HD 1080p Resolution

HD Over Coax Cable (HD-SDI, EX-SDI 2.0)

Dual Video Output: HD & Analog option

6 High Intensity IR LEDs

IR Shield Technology

2.8~8mm (ƒ1.6) Autofocus Lens

EXHD Lite 2.0 Digital Signal Processor (DSP)

OSD Menu Control via UCC (Universal Coax Communication), Built-in Joystick or CE-REMOTE

3 Axis Adjustment

IP68 Weather Rated

DC12V/AC24V

Available in black or white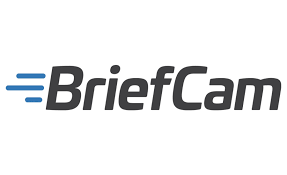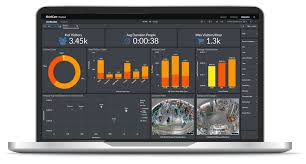 Take your integrated video surveillance system to the next level with advanced analytics. Proactively monitor your live video channels with active alerts based on facial recognition, or vehicles of interest. Make your case management process streamlined with multi-camera search, or visual layering by analyzing your recorded files. Contact Paladin for an in-depth look at the advancements of video analytics.
Video Management Software (VMS)

Lower Total Cost of Ownership (TCO)
Affordability, flexibility, and the eradication of annual maintenance costs are what set Video Insight apart from the rest.  VI simple licensing structure ensures that its clients get a complete solution which provides them with the most cost-effective, enterprise class VMS solution on the market today.
Integrated Access Control
VI7 is bundled with an enterprise level access control platform known as MonitorCast at no additional cost. This access control solution offers seamless integration with VI MonitorPlus, for enhanced unified functionality.
The Complete Enterprise Solution
VI7 offers the most comprehensive list of features, clients, and tools that are all included in the cost of its straightforward licensing. This Enterprise platform offers unparalleled scalability & performance, while being ultra-efficient, helping you to reduce hardware overheads while simultaneously increasing your overall site awareness.
Flexible Server / VM Ready
VI7 runs on all Windows Pro & Server Class operating systems as a standalone server application. VI provides you with complete server flexibility. Whether your ecosystem consists of physical servers, a virtual machine, or a combination of both, VI can easily be configured to run on either platform.
New Modular Architecture
VI MonitorPlus utilizes a fully modular architecture allowing for greater stability, faster software updates, quicker software upgrades, and even the implementation of new industry specific features through Plug-ins.
Storage Flexibility
Whether you're deciding on purchasing new storage hardware or utilizing existing infrastructure to expand your retention capabilities, Video Insight provides you with unprecedented flexibility, allowing you to utilize, almost any NAS, or SAN device commercially available on the market.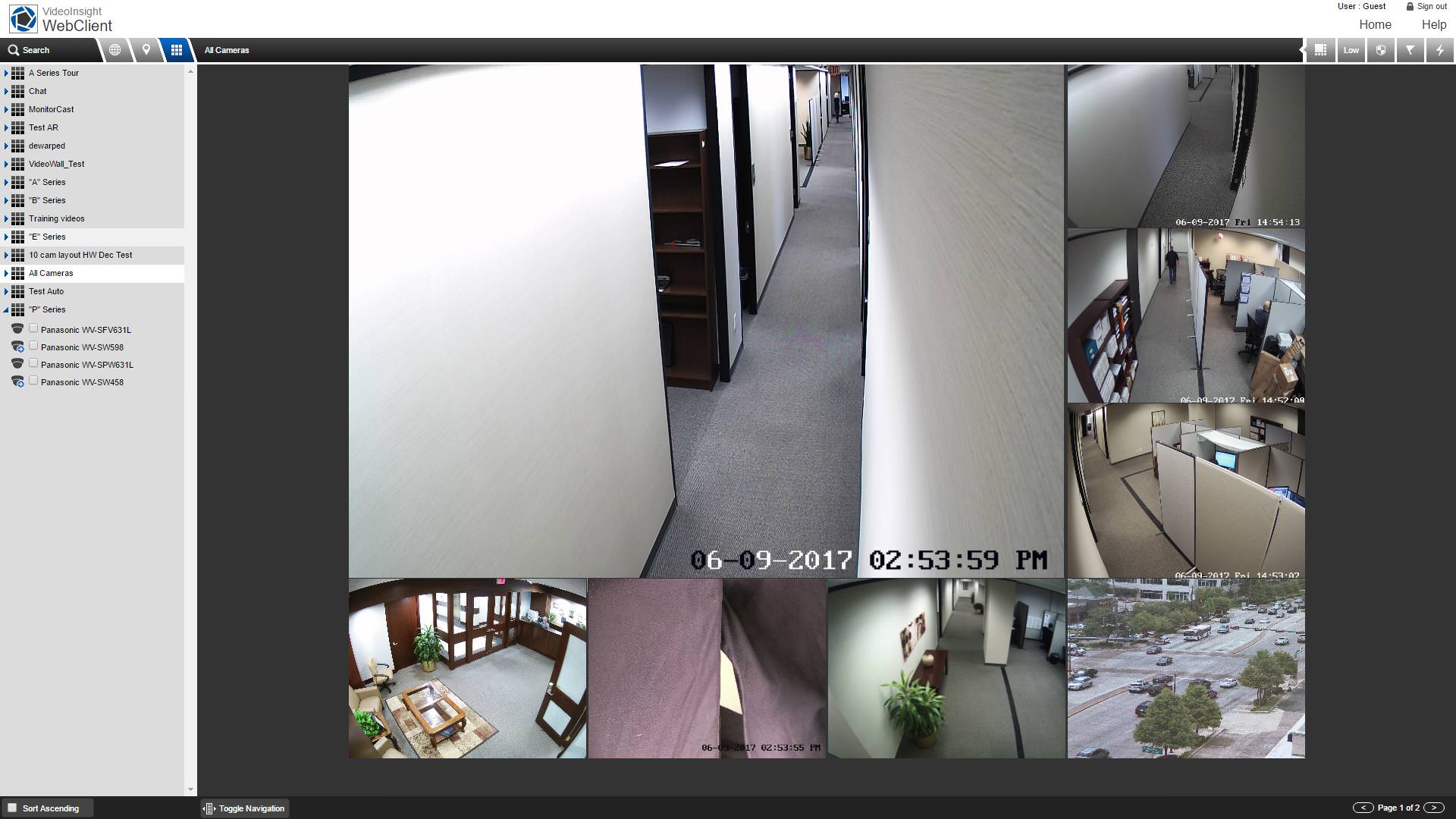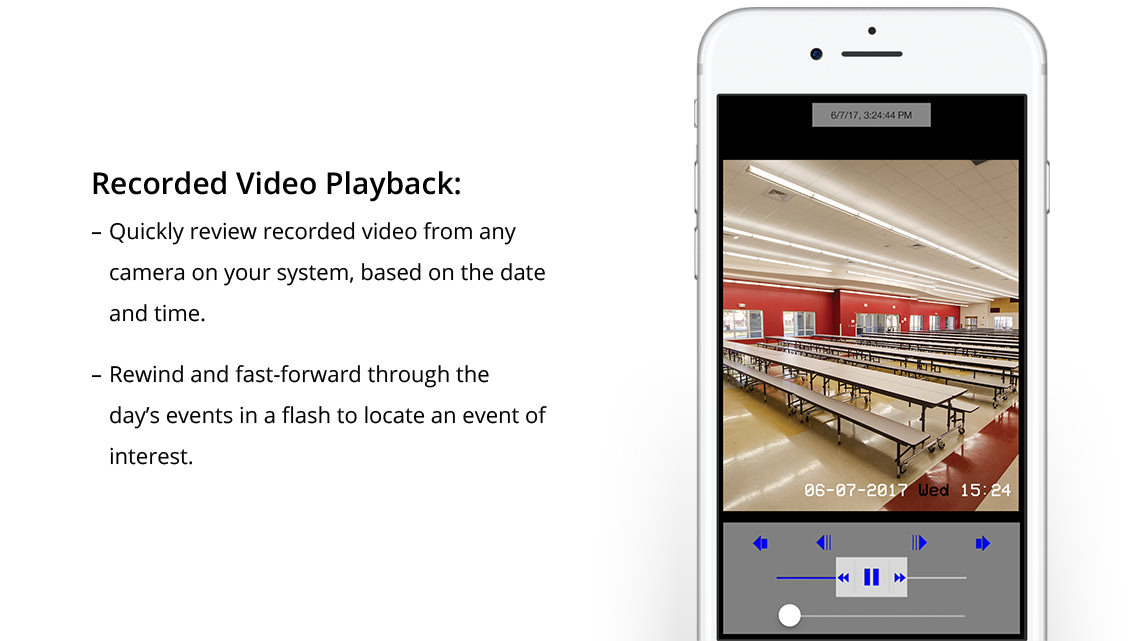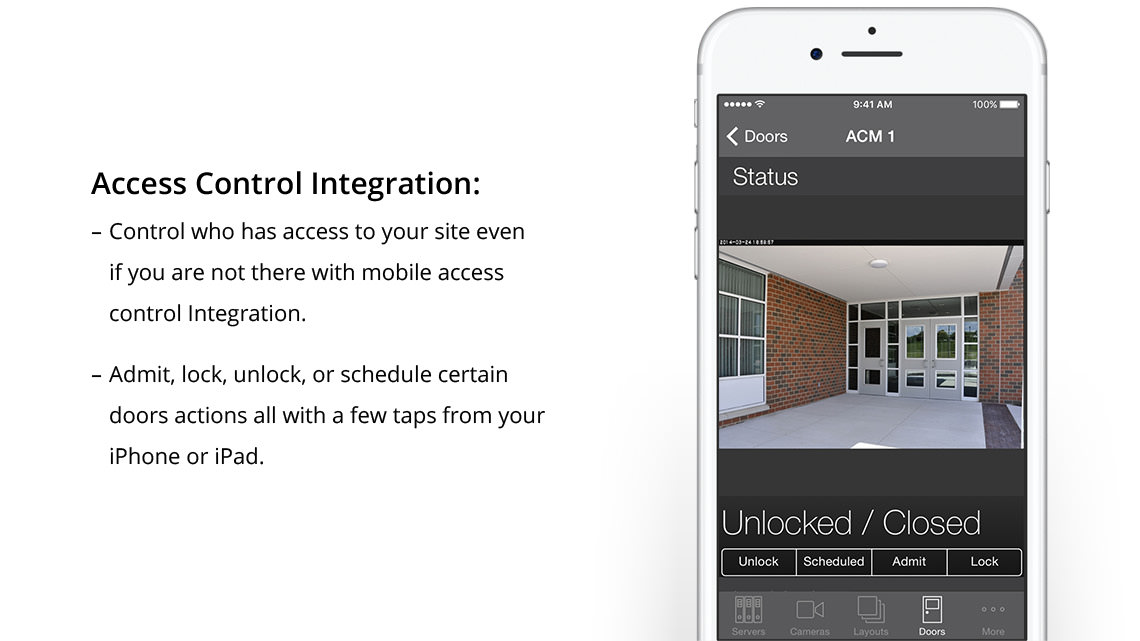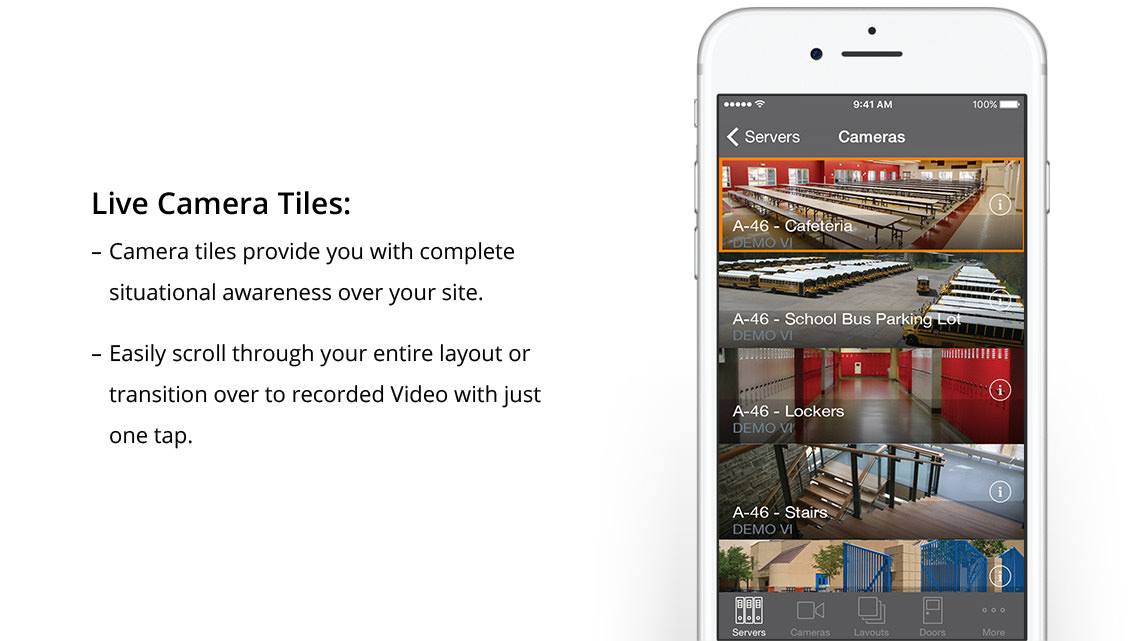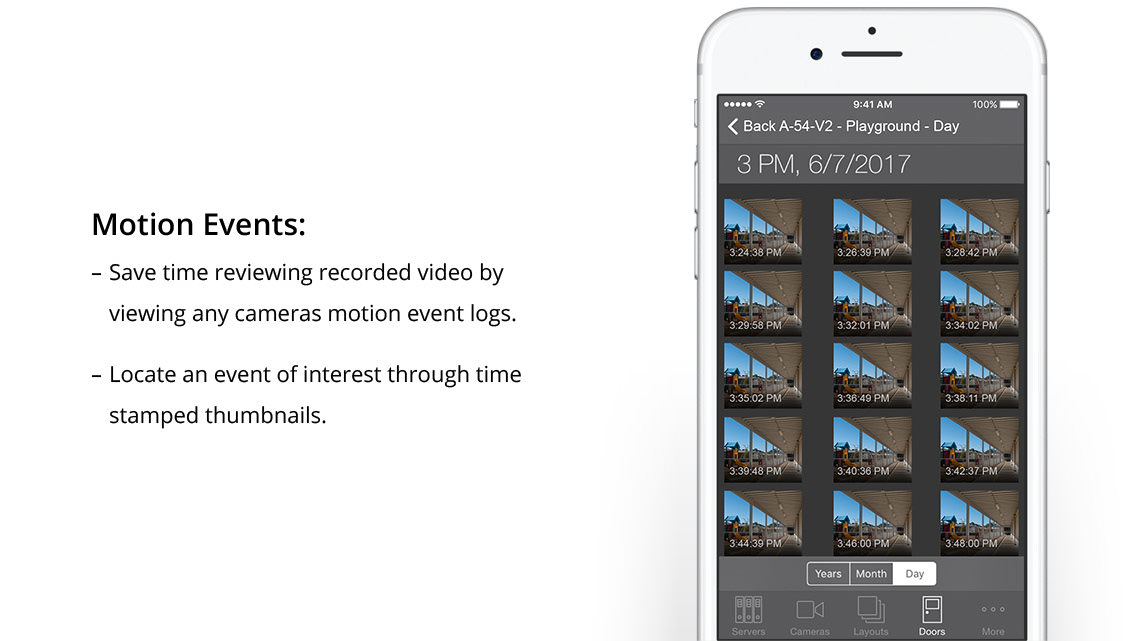 Up to 8 cameras
With free XProtect Essential+ you can add up to 8 cameras or other types of hardware devices to your system, making it possible for anyone to start right with Milestone XProtect VMS.
Up to 48 cameras
With XProtect Express+ and Express you can add up to 48 cameras or other types of hardware devices to your system making it an ideal solution for smaller businesses.
Unrestricted number of cameras
With XProtect Corporate, Expert, Professional+ and Professional there are no restrictions on the number of cameras or other types of hardware devices that can be added making these ideal for mid-sized and larger installations.
Single-site
The software is designed for a security installation at a single location making it an ideal solution for many companies and organizations.
Multi-site
The software can manage installations with cameras spread across different physical locations. The software is designed so recording servers can be situated at remotes sites while still providing the users a single-point of access to all cameras across all sites in the entire installation.
Scalability
The software supports an unrestricted number of recording servers. This means the system can scale seamlessly by adding additional recording servers while still providing the users a single-point of access to all cameras across all servers in the entire installation. 
Redundancy
To meet the strictest needs for system availability and reliability the product include support for failover of management server, event server and recording server. This ensures continuous operation and minimal video interruption no matter what happens and is ideal when operating business-critical installations.
Hardware Acceleration
Hardware acceleration in the Recording and Mobile servers, makes it possible to shift the video decoding and image scaling process from the CPU built into the system to multiple NVIDIA GPUs added to the system. This removes the bottle neck set by the hardware to truly maximize the potential of the system, increase performance, decrease the CPU load and save on hardware and maintenance costs.
Distributed operation
XProtect offers several ways of scaling an installation and operating multiple sites from a central location. When you need to connect several, larger sites you can take advantage of Milestone Federated Architecture. This system architecture allows individual XProtect Corporate and Experts systems to be connected in a parent/child hierarchy of federates sites for a versatile solution with unlimited scalability and operational flexibility. When you need to manage many smaller sites, you can use Milestone Interconnect. This is a unique solution that makes it possible for organizations with distributed Milestone surveillance installations to unite their individual systems into a single centrally operated and managed system with XProtect Corporate acting as the central hub.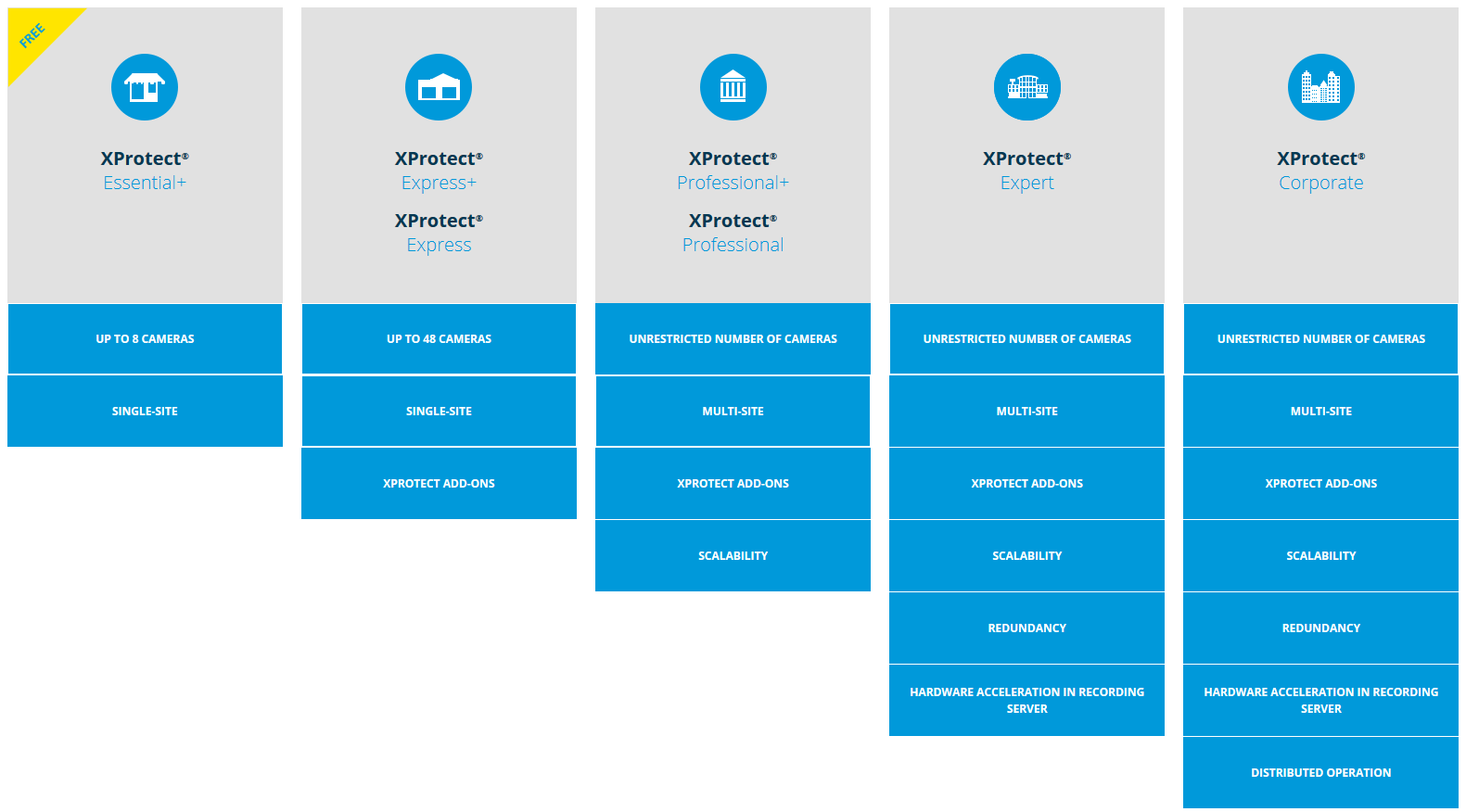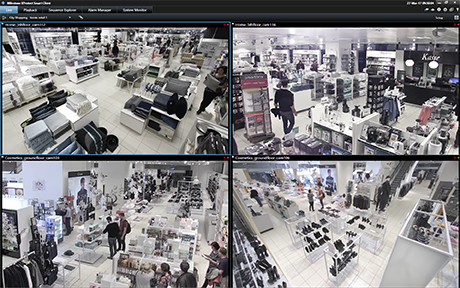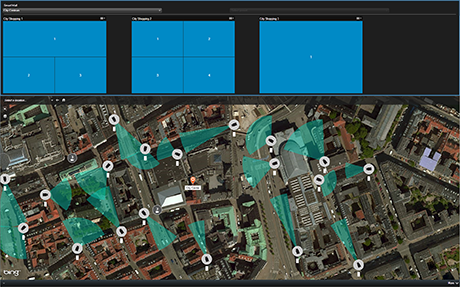 Video surveillance made simple
Easy and intuitive surveillance

Secure remote access to video

Mobile app for freedom of use

Quick, simplified system set-up

Scalable and future proof