Communication Technology is Helping Enterprise's Bridge Gaps
The right equipment in Conference Rooms, Huddle Spaces, and Technology Meeting Rooms can help boost collaboration between different offices/departments, streamline processes and improve productivity.
Paladin can meet all of your Conference Room needs from your smallest huddle space to a large divisible conference space. We offer a large selection of display types including LED TV's and large Video Walls, as well as many types of projectors, from DLP to Laser. Along with that, Paladin carries many styles of projection screens to meet your functional and aesthetic needs.
Paladin offers many audio and video conferencing solutions to help with off-site collaboration and off-site meeting attendance. Our certified programmers, installers and designers can create a control system to automate and control devices in your room such as displays, lighting, and shade control all from the touch of a button on one of our wired or wireless controllers. Paladin can also make your system flexible so that any device such as an old laptop with a VGA connection, a new laptop with HDMI, and even your smartphone or tablet can connect to your system. We even offer IP, HDbaseT, and wireless video transmission capabilities.
Are you ready to update that old outdated conference room?
We are here to help design and install everything you need. Call Paladin today!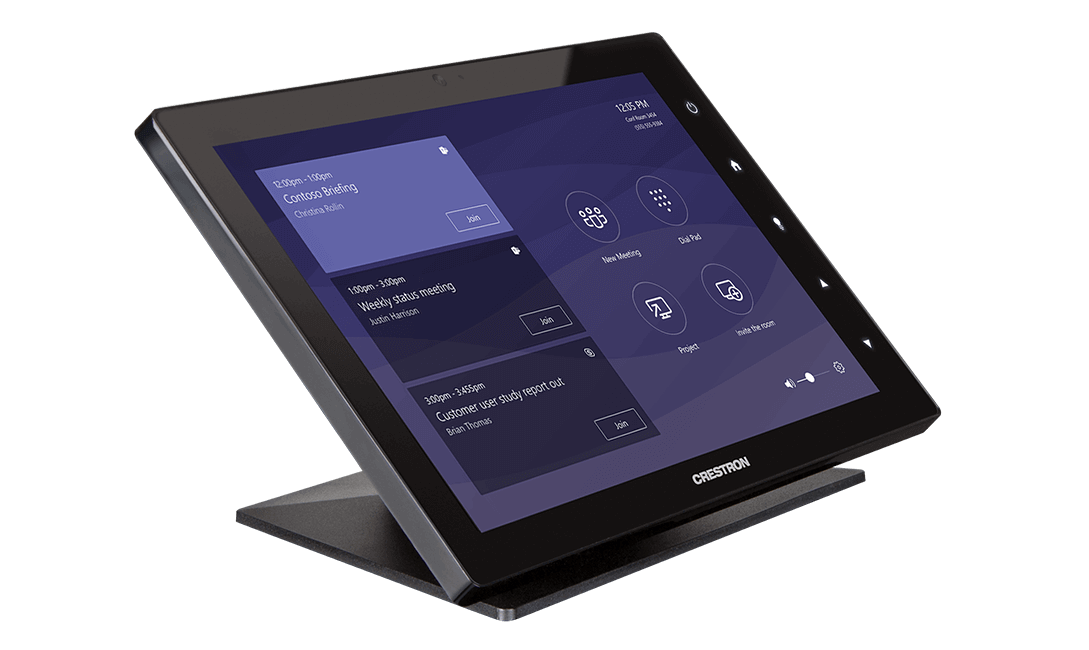 Tabletop Collaboration Hub - Crestron Flex
One Solution
One platform that supports Microsoft Teams on every device, everywhere - Natively

One provider for a complete range of state-of-the art products backed by decades of audio and video expertise
One Experience
Provides one consistent Microsoft user experience from desktop to boardroom

Delivers exceptional audio and visual quality
One Touch
Activates calls, presentations, videoconferencing-just about anything Microsoft Teams offers-with one touch simplicity

Integrates with room scheduling to check room availability, book a meeting with a single touch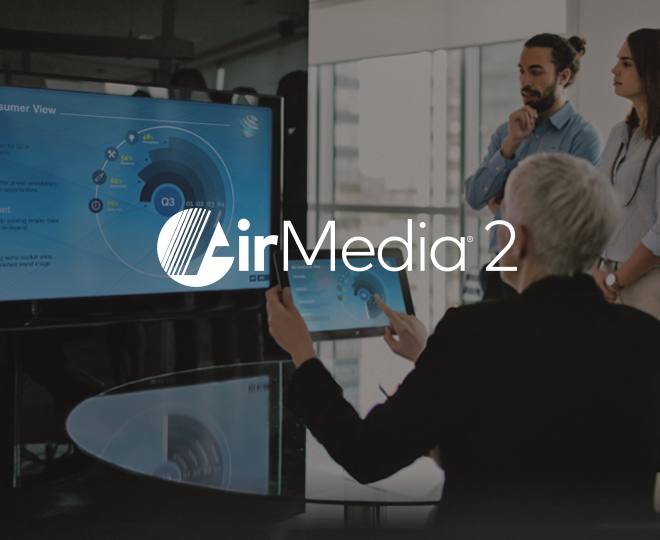 Wireless Presentation - Crestron AirMedia
What

is AirMedia 2?



Simple to use - Connect to any browser on any network


Smooth video playback with synchronized sound and real-time keyboard and mouse tracking

Secure endpoint - Works with your existing infrastructure

Manage remotely - Deploy and update without going from room-to-room


Consistent user experience with a network-deployed app, guest app or native device app

Choose from the AM-101, AM-200, AM-300 and the Flex

Great for Huddle Spaces, Meeting Rooms, Classrooms and Conference Rooms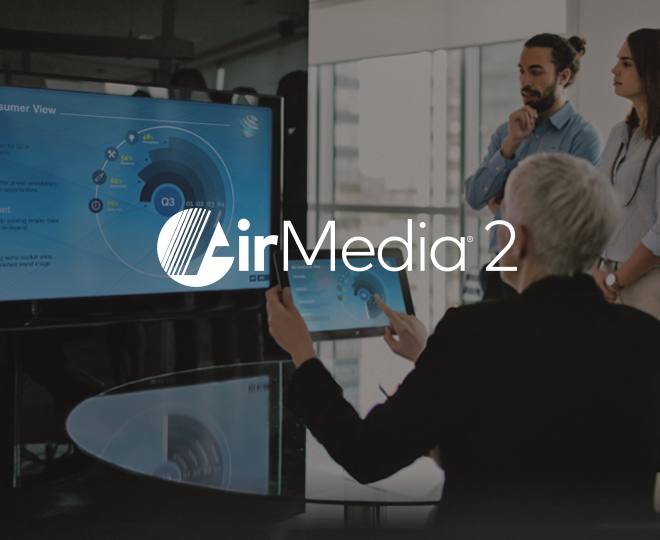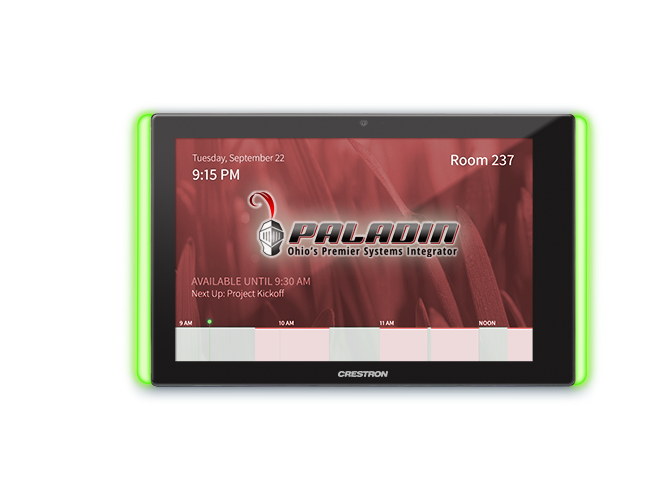 Crestron Room Scheduling
Reserve, Locate, Optimize

Built-in scheduling software connects to the most popular calendaring platforms from Microsoft and Google so you can reserve rooms from your desk, on the app, or on the spot


Open architecture allows you to run the standard Crestron software or another application such as Team and Zoom

Deploy and evolve Room Scheduling from the Cloud using Crestron XiO Cloud

Avilable in multipls configurations - 7" or 10" touchscreen, black or white, flat or angled mount, as well as multiple room availability indicator light options
What are the 3 key metrics I should consider when planning technology rooms?
Goals and expectations for technology enabled rooms and tech utilization should be considered before planning begins. Metrics--Progress reporting on metrics allows for any necessary alterations or improvements after implementation.

Establish a base line from past projects. Begin monitoring. Be proactive in gathering results.
The number and frequency of meetings
How many meetings take place in each room?

Are teams favoring rooms that have specific technology?

In new meeting rooms with technology, does the usage of those rooms increase?

In meeting rooms without technology, has their use declined dramatically?
How to track real time statistics? A room scheduling system can track activity and frequency based on user IDs.
Development efficiencies
How long did it take to complete a project or get a new product to market in the past?

If teams start using collaborative spaces and technology, are projects being completed more rapidly?

Have some development costs or rework costs been avoided because of more cross-department collaboration?
Reduction in the number of iterations and tests
How many prototypes are required to get to your final result?

How much money is being spent on testing, trials or external evaluations?
If better collaboration can speed development through less iteration, there are real savings to be realized!
User Satisfaction----Surveys can be used for satisfaction scales and comment boxes. What are users saying about the functionality of the meeting rooms?
Similar to the usage questions, why are technology enabled rooms being booked or avoided?
Consider surveys that ask about and grade user acceptance, ease of use and overall satisfaction.
Ask for recommendations for improvement and accomplishments resulting from collaborative discussions. Monitor results regularly, especially user feedback, so improvements can be made.