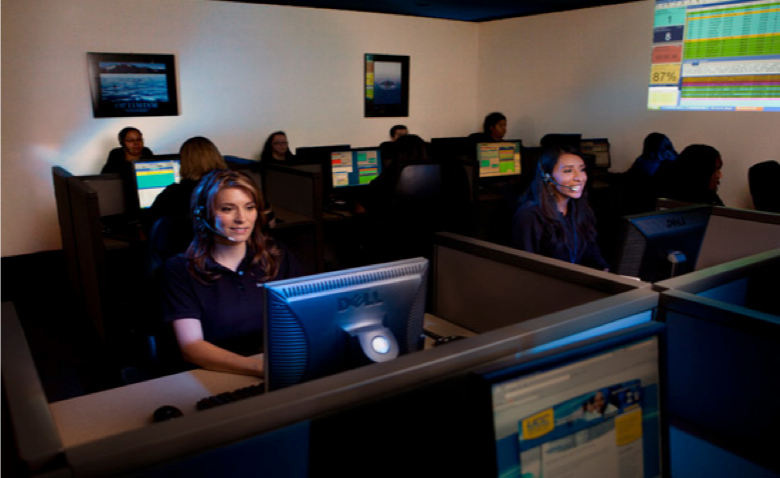 Central Station Monitoring
Quality Central Station Monitoring is a must. Paladin provides UL and FM approved Monitoring Services for both commercial and residential customers. Our wide portfolio of services allows us to provide Monitoring of your Fire Alarm, Intrusion, Elevators, and Area of Rescue Systems. In addition, our services can be used nationwide through our toll-free monitoring service.
Our team knows that technology is evolving and so are your monitoring needs. Paladin's monitoring resources also include the ability to monitor your system over IP communications, radio, and cellular formats. POTs lines are going away. Let us help you reduce costs and add to your bottom line!
The Basic Functions of Monitoring:
Monitoring Systems communicate to a Central Station

If alarms are triggered, the Central Station will send notification to dispatch authorities

Commercial Fire Alarm Systems must use a Central Station, per NFPA 72 Ohio Fire Code, unless the facility has their own Monitoring Station approved by the local AHJ
Some Key Facts on Monitoring:
Fire Alarm or Sprinkler System Monitoring is required in most circumstances

If your facility is always maned and monitored by two people 24 hours a day, your facility would be exempt. If your facility does not meet the above criteria, it will need to be monitored by a UL Central Station
If a False Alarm Sounds:
Contact your Central Station Monitoring company to notify them of any false alarms

Provide your account number and password

Let the operator know that the signal was a false alarm
Paladin Also Offers the Following Services: